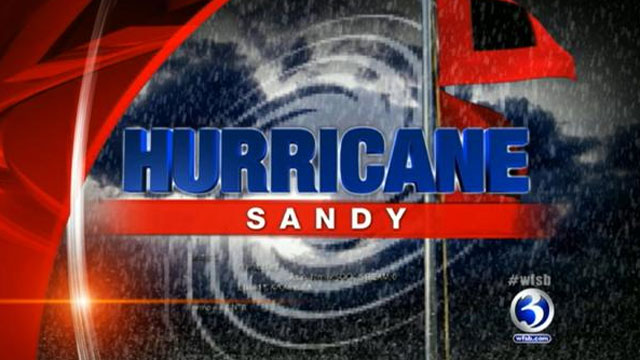 FAIRFIELD, CT (WFSB) -
Officials in Fairfield have ordered a mandatory evacuation of all residents along the coast beginning Sunday at noon.
Officials from Fairfield's Emergency Operations Center said evacuations need to be complete before nightfall when the strong winds and heavy rain starts to move into the state.
Fairfield officials warned that flooding levels can exceed those that battered the town by the 1938 hurricane by midnight on Monday.
Because of the expected flooding, voluntary evacuations will begin Sunday morning with the evacuation being deemed mandatory by noon.
A shelter will be opened at Ludlowe High School at noon on Sunday for people and pets.
Copyright 2012 WFSB (Meredith Corporation). All rights reserved.