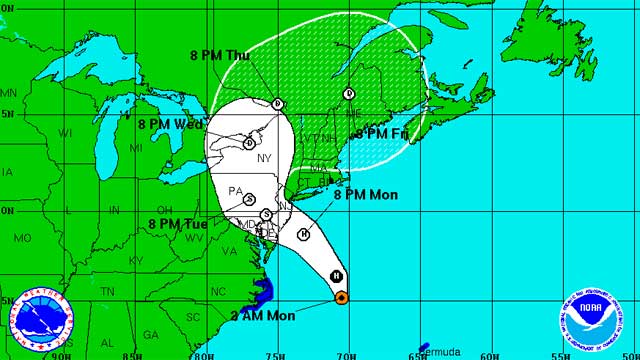 NEW YORK (AP) -
New Yorkers have been scrambling to gather supplies and get out of the way as forecasters warned that a wall of water could hit the nation's largest city.

The city has shut down its mass transit system, closed its schools and ordered hundreds of thousands of people to flee their homes.

Some New Yorkers packed grocery stores for water and food and scrambled to get out of flood zones Sunday. Others insisted they weren't going anywhere.

Forecasters say the city is facing a seawater surge of anywhere from 6 to 11 feet. It threatens to swamp parts of lower Manhattan, flood subway tunnels and knock out the underground network of power, phone and high-speed Internet lines that are the lifeblood of America's financial capital.

Copyright 2012 The Associated Press. All rights reserved.