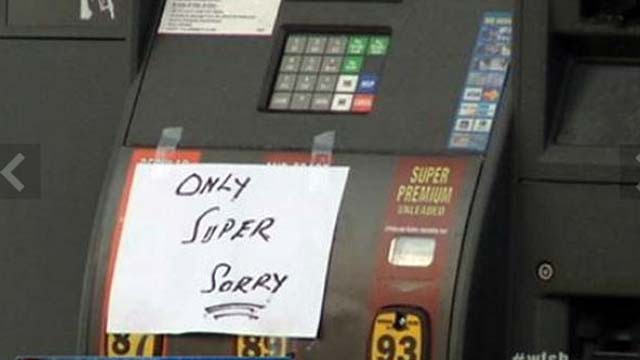 BRIDGEPORT, CT (AP) -
Gov. Dannel P. Malloy has asked a task force preparing for Hurricane Sandy to ensure that fuel suppliers are fully supplied in Connecticut to avoid shortages.

Eugene A. Guilford Jr., president of the Independent Connecticut Petroleum Association, says 1 million drivers arrived at 1,400 gas stations within a few days of the storm. He said in an email on Monday that the number is about three times the normal demand, creating inevitable spot shortages in Connecticut.

He said running out of fuel will be temporary, with gas stations resupplied each day.

Michael Fox, executive director of the Gasoline & Automotive Service Dealers of America told the Connecticut Post that a spike in demand and impacts from flooding that delay resupplies could cause a major inconvenience for motorists for several days.

Copyright 2012 The Associated Press. All rights reserved.