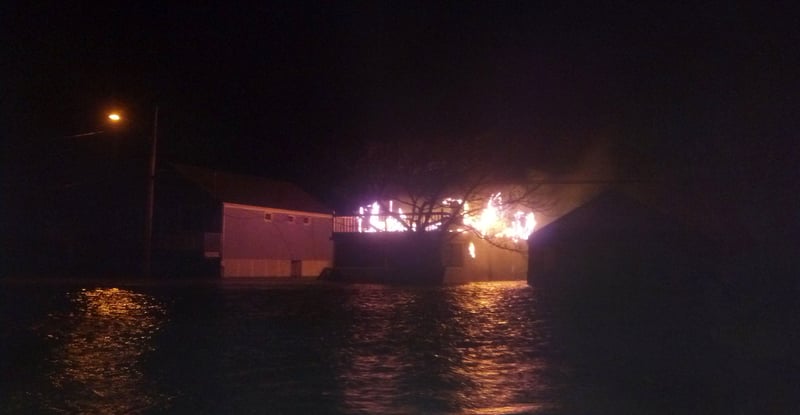 OLD SAYBROOK, CT (WFSB) -
Firefighters in Old Saybrook said at least two homes have been destroyed by a fire after emergency crews could not respond due to high floodwaters.
Fire officials said they did not know for sure if anyone was inside the cottages in the Chalker Beach area when the fires broke out, but they don't believe anyone was there because the area had been previously evacuated.
Firefighters told Eyewitness News that it was impossible to get to homes through the 5 feet of rising flood waters that had spilled over from the Long Island Sound and submerged parts of Chalker Beach.
"I just haven't seen anything like this, it's crazy" said Jeff Ratner of Old Saybrook about the wide-spread damage.

Hours later, the winds and waves crashed into beachfront homes and flooded homes such as Ratner's. His home was flooded by Hurricane Irene last year.
"This got knocked off foundation, the foundation crumbled," he said about the waves and wind.
Several homes were underwater and sand was swept onto the streets.
Copyright 2012 WFSB (Meredith Corporation). All rights reserved.