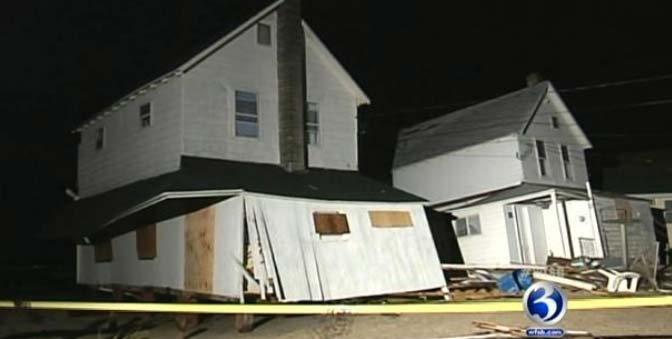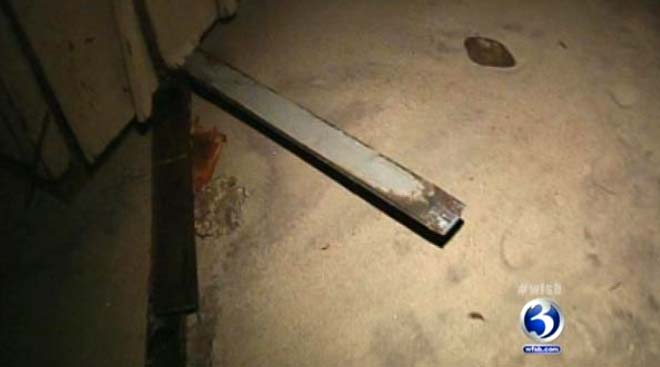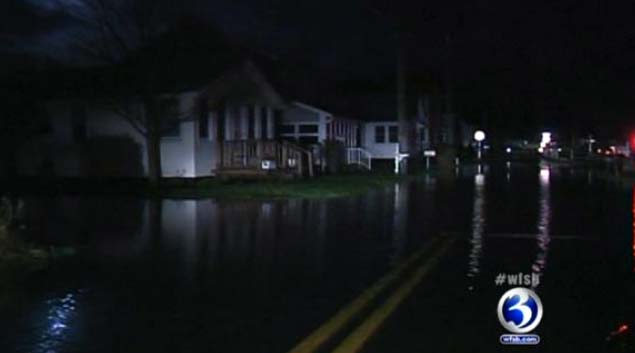 OLD LYME, CT (WFSB) -
The cleanup effort that started one day after Hurricane Sandy tore up the Connecticut shoreline continues Wednesday.

Two homes were seen leaning over on Hawk's Nest Beach in Old Lyme. The walls had been blown away and pilings knocked down. Scattered debris surrounded the two homes along with door frames, barbecue pits and other household items.
Most of the 50 properties owned by the Garvins was damaged.
"There was superficial damage that we can certainly fix. But we feel fortunate there wasn't more," said Perry Garvin of Garvin Properties. "We felt there certainly could have been a lot more damage."
Lynn Skocylas had filled a dumpster full of debris after returning to her home Tuesday morning.
"We just have a ton of debris come from the ocean, obviously from one we have it coming in from Brown's boatyard and also from the regular ocean," she said.
In Clinton, flood waters turned homes by the causeway into islands and left police guarding the area closely. The officers were there to stop any would-be looters.
When high tide hits Wednesday morning, many homeowners are worried that their residences' foundations will buckle.

Copyright 2012 WFSB (Meredith Corporation). All rights reserved.