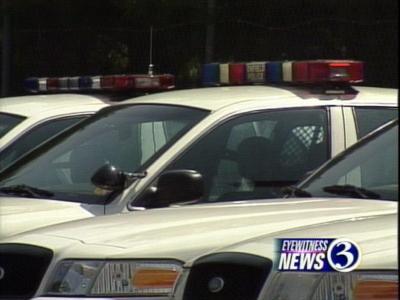 PLAINFIELD, CT (WFSB) -
Two teenagers were arrested for one car break-in early Thursday morning in Plainfield, however they could be linked to others.

Officers were called to a home on Second Street around 4:15 a.m. for a reported car break-in.
Upon arrival, a neighbor told police that a person was rummaging inside his vehicle in the driveway. A purse had been left in the vehicle, the witness said.
Police located the suspect, who was riding a bicycle on Mill Street, which is a short distance from the home. A second suspect was located on Railroad Avenue.

Both suspects, who are 17 years old, were arrested and charged with third-degree burglary and sixth-degree larceny. Officers recovered GPS units, iPods, change and other electronic devices.
The two teenagers were released into their parents' custody and are expected to appear in juvenile court on Nov. 13.
Anyone who may be missing anything of value can contact the Plainfield Police Department at 860-564-0804.

Residents are reminded to lock their car doors and hide any valuable items.
Copyright 2012 WFSB (Meredith Corporation). All rights reserved.