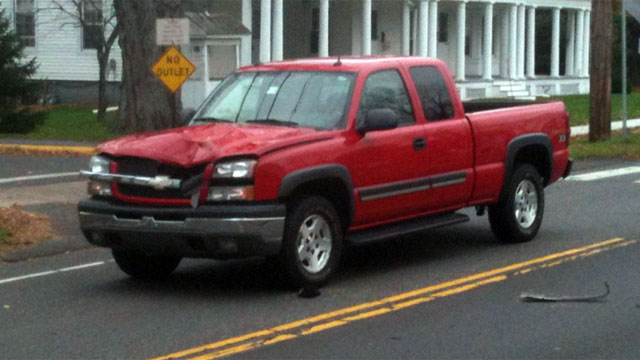 CHESHIRE, CT (WFSB) -
Police in Cheshire said they were investigating reports of an incident involving a pedestrian and a truck Friday morning.

Police said the incident was reported around 7 a.m. on West Main Street near the intersection of Rumberg Road.
The pedestrian suffered serious life-threatening injuries and was taken to St. Mary's Hospital where the person is listed in critical condition. The truck driver was not injured.

The pedestrian is not being identified by police at this time.

The road was closed between Willow Street and Main Street, and motorists were asked to avoid the area so emergency officials could investigate.
The road has since reopened.
The crash is under investigation by police.

Copyright 2012 WFSB (Meredith Corporation). All rights reserved.