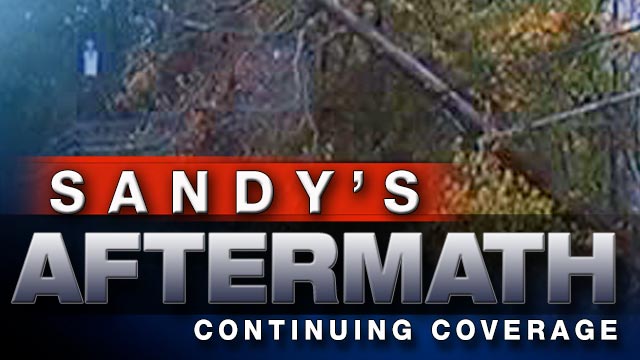 ESSEX, CT (WFSB) -
With most of Essex Village still in the dark in the aftermath of Hurricane Sandy, flood damage cleanup and repair work has started at the Connecticut River Museum.
The museum is situated on the banks of the Connecticut River and the National Register 1878 steamboat warehouse that houses the museum's exhibits and galleries, education center and gift shop saw more than a foot of water flood the first floor.
The basement of the adjacent chandlery building saw water that was waist-deep.
"While we are relieved that we did not lose anything that is irreplaceable or of historic value, the repair and restoration process will be a significant financial setback for us," stated executive director Jerry Roberts, "Insurance coverage is in place, but we are looking at tens of thousands of dollars of damage that is not covered. We are now taking complete inventory of the storm's impact and looking for other sources of disaster relief funding."
Officials at the museum said that early assessments have indicated most of the first floor wood flooring and carpeting along with sections of drywall and some electronics will have to be replaced.
As a result, officials said, the museum will be closed to the public with plans to open in a limited capacity for the opening of the annual Holiday Train Show on November 16.
Copyright 2012 WFSB (Meredith Corporation). All rights reserved.