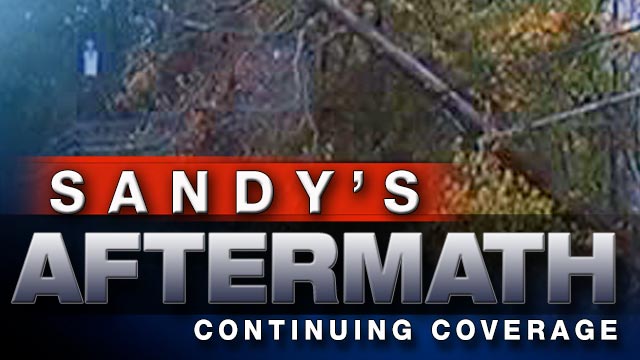 NEW HAVEN, CT (WFSB) -
Metro-North's New Haven line resumed operations Friday days after Hurricane Sandy ravaged the area.
Gov. Dannel Malloy made the announcement Thursday, and said that as a result of the day-and-night repairs and coordinated equipment logistics by a dedicated workforce, train operations were resuming.
"Given the damage and disruption we sustained up and down the line as result of this storm, a return to full main line service in a matter of a few days is remarkable," Malloy said. "Metro-North workers were deployed immediately and have been working around the clock to return us to 100 percent service on the line between New Haven and New York. This is great news for commuters, our state and Connecticut's economy. I thank everyone involved for their tireless efforts and commitment to customer service."
Train service between Stamford and Grand Central Station resumed Thursday.
The New Haven Line is operated by Metro-North under contract to the Connecticut Department of Transportation, and is the busiest rail line in the United States, serving some 125,000 customers a day.
Copyright 2012 WFSB (Meredith Corporation). All rights reserved.