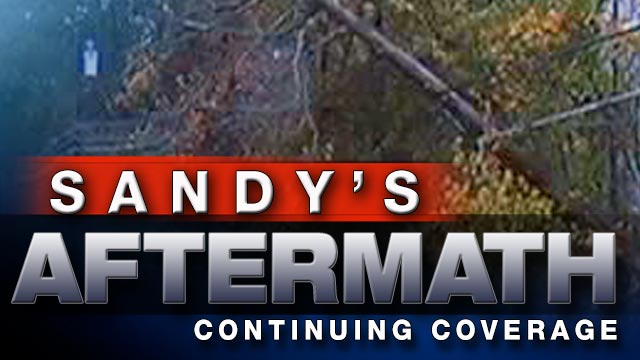 NIANTIC, CT (WFSB) -
York Correctional Institution in Niantic was knocked off the power grid during Hurricane Sandy, and now the facility's backup generator has failed.
Connecticut Light & Power officials said the facility is ready to help. Being without power is a concern as it affects hundreds of inmates.
CL&P officials said while it's working hard to restore power, if it doesn't work the utility will bring in its own generator to power the correctional institution.
At a news conference Friday, officials said the utility is still on track to meet its goal of a 98 percent restoration rate by Monday or Tuesday. In addition, it brought in more line crews from New Hampshire and Massachusetts to assist.
More than 2,000 line crews are expected to be in Connecticut by Saturday.
Copyright 2012 WFSB (Meredith Corporation). All rights reserved.