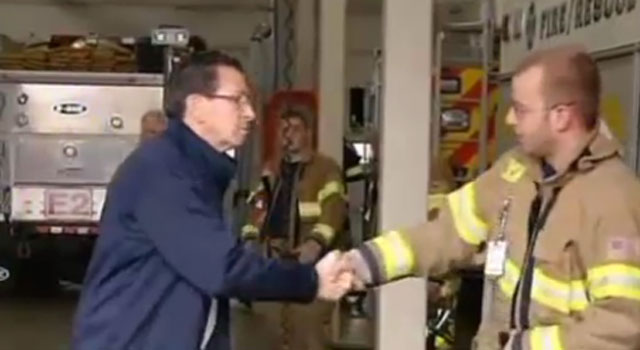 EASTON, CT (AP) -
Hundreds of firefighters and emergency workers have attended a memorial service for an Easton firefighter killed in the line of duty during Superstorm Sandy.
Lt. Russell Neary, president of the Easton Volunteer Fire Company, was clearing tree debris from a road on Monday when another tree fell on him.
A memorial service was held Saturday at Notre Dame Catholic Church, where he was remembered as a tireless community worker and a loving husband and father.
Gov. Dannel Malloy directed flags to fly at half-staff on Saturday in Neary's honor. He attended the memorial service with Lt. Gov. Nancy Wyman, U.S. Sen. Richard Blumenthal and Congressman Jim Himes.
Neary, who was 55, is survived by his wife and two daughters. He was 1 of 3 Connecticut residents killed during the storm.
Copyright 2012 The Associated Press. All rights reserved. This material may not be published, broadcast, rewritten or redistributed.