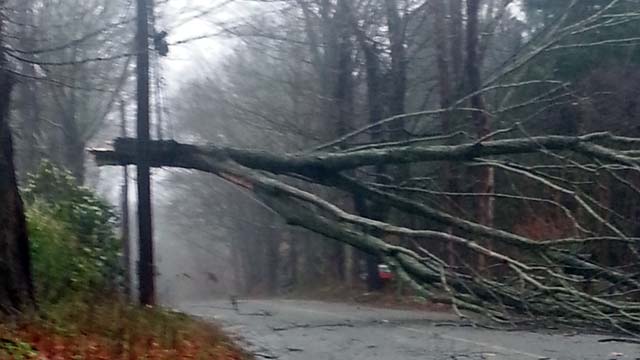 HARTFORD, CT (WFSB) -
More than 47,000 utility customers in Connecticut remain in the dark nearly a week after Hurricane Sandy slammed into the Northeast.
The number of outages Sunday was down from more than 85,000 on Saturday.
At the peak of the storm, about 625,000 customers from Connecticut Light & Power and United Illuminating were in the dark.
CL&P and UI have already met their goal to have 95 percent of their customer base back online by Monday or Tuesday. As of 7:30 p.m., 98 percent of CL&P customers now have power. UI reports having more than 95 percent of their customers with power.

Most of the outages Sunday were in the southwestern part of the state in towns like Greenwich, Stamford, Fairfield and Easton.
As of 7:30 p.m., CL&P was reporting 33,093 customers in the dark and UI was reporting 14,069.
Copyright 2012 WFSB (Meredith Corporation). All rights reserved.