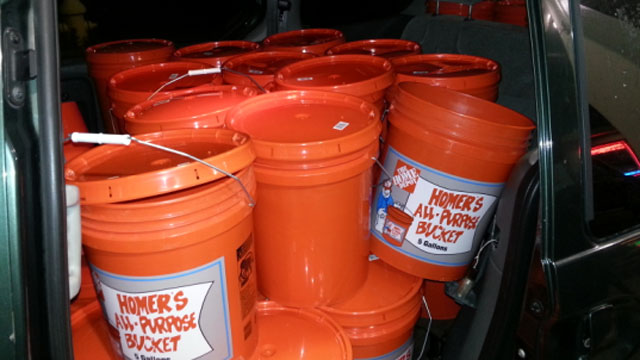 ORANGE, CT (WFSB) -
A New Yorker frustrated by the region's gas shortage following Hurricane Sandy is accused of filling up dozens of 5-gallon buckets with gas and trying to take them back into the Empire State.
Police in Orange said Yunus Latif, of Richmond Hill, N. Y. traveled to Connecticut on a gas run for himself and his neighbors, and filled dozens of buckets with gas and put them all into his van.
The Orange Fire Department, as well as officials from the Department of Energy and Environmental Protection, responded to the Valero on the Post Road in Orange after getting word of the illegal transport.
Police said the containers were not legally approved and Latif violated the state's flammable or combustible liquid law.
Latif and the store clerk were both charged with misdemeanors for the violations.
Copyright 2012 WFSB (Meredith Corporation). All rights reserved.