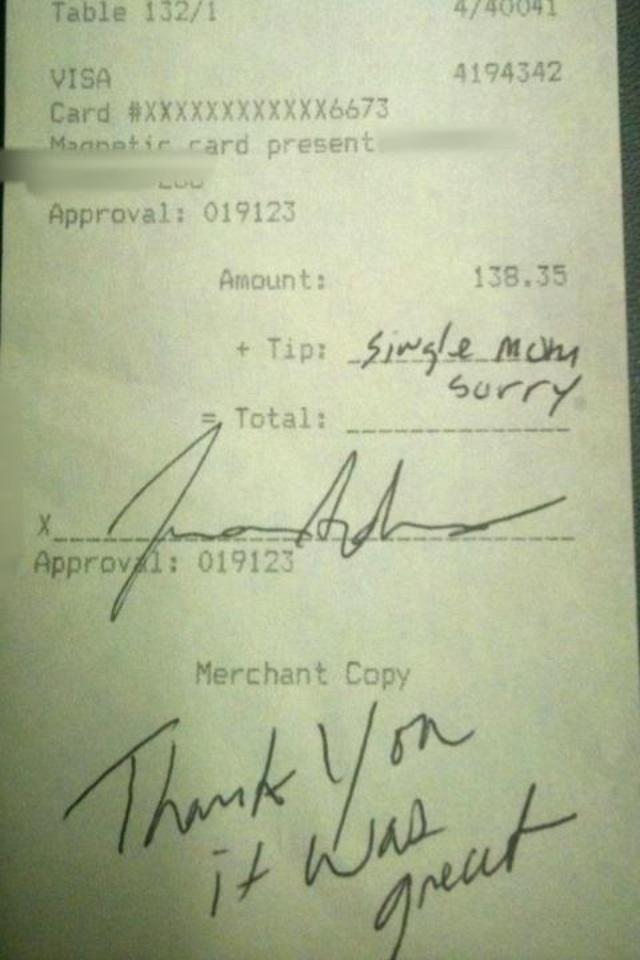 An image of a restaurant receipt showed up on the social media site Reddit this week and it's gone viral.

The bill shows a charge for a $138.35. On the tip line someone wrote in, "Single mom, sorry".

Below the customer's signature is another note, "Thank you, it was great."

According to a story in the Huffington Post, Redditor PhoenixSongFawkes posted the photo and wrote, "Sure $140 could have gotten you and your kids a week's worth of groceries, but instead you spend it on one meal?! For shame!"
Copyright 2012 CBS 5 (Meredith Corporation). All rights reserved.