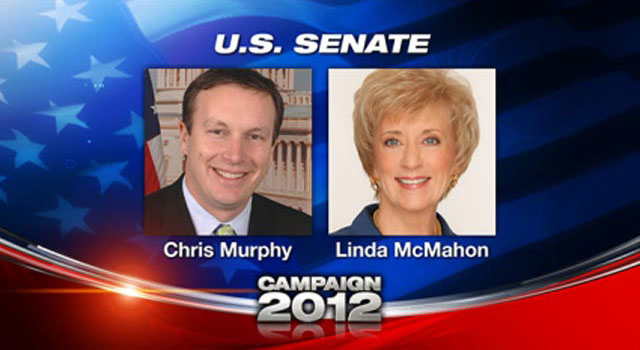 HARTFORD, CT (WFSB/AP) -
The presidential race and one of the most closely watched U.S. Senate battles in the country are atop Connecticut ballots as voters finally get their say after being bombarded with months of political ads.
Secretary of the State Denise Merrill expects 75 to 80 percent of the state's nearly 2.1 million registered voters to head to the polls Tuesday.
Pres. Barack Obama is expected to win the state's seven electoral votes in his re-election bid against Republican Mitt Romney.
Democratic Congressman Chris Murphy and Republican Linda McMahon are in a tight U.S. Senate race.
McMahon, who has spent 100 million in two years for both senate races, voted in Greenwich before heading to an election night rally in Stamford.
Murphy voted at Cheshire High School.
The closely-watched race has turned nasty as well. McMahon focused on Murphy's attendance record at committee hearings during the financial crisis, and Murphy is accusing McMahon of being against women.

All of Connecticut's U.S. House and state Legislature seats also are up for grabs. Voters will also be deciding on local spending proposals.
Polls open at 6 a.m. and close at 8 p.m.
Copyright 2012 WFSB (Meredith Corporation). The Associated Press contributed to this report. All rights reserved.