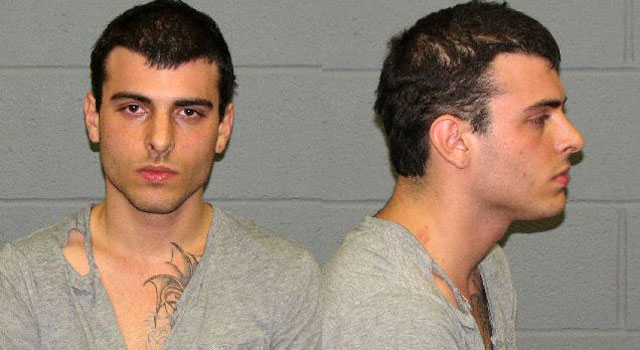 WATERBURY, CT (WFSB) -
A Waterbury man was charged with attempted first-degree burglary after police said he was trying to break into homes on Southwick Avenue on Saturday.
According to police, a neighbor saw a man, who would later be identified as Douglas Palomino, 20, hiding near an abandoned home around midnight. The neighbor told police that Palomino tried to open a window, but was unsuccessful because it was locked.
Palomino tried to break into another home on the street, but a car drove by and scared him off, police said.
The neighbor called police and Palomino was arrested in the backyard of a home on Manor Avenue following a short chase by officers.
Police said Palomino was intoxicated when they arrested.
Palomino is being held on $30,000 bond and is scheduled to appear in Superior Court in Waterbury on Dec. 5. He is awaiting a plea on several other charges including risk of injury to a minor, third-degree criminal trespass and third-degree criminal mischief.
Copyright 2012 WFSB (Meredith Corporation).All rights reserved.