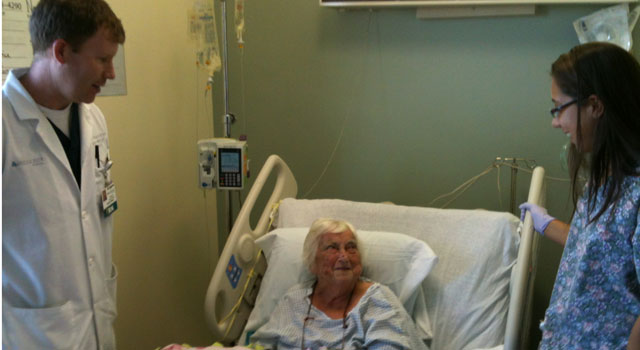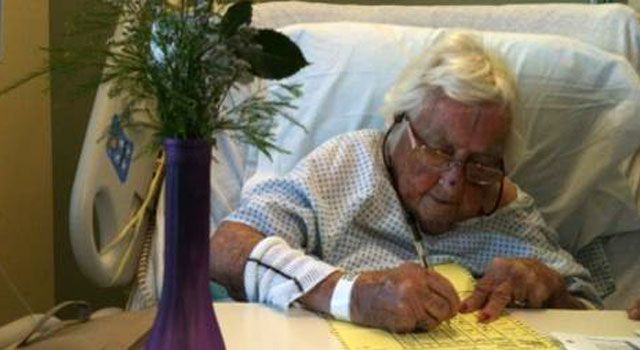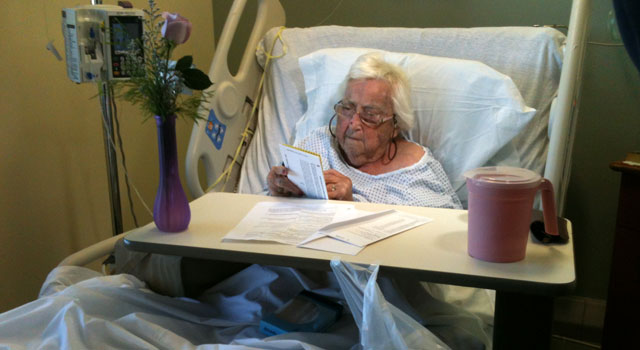 MIDDLETOWN, CT (WFSB) -
An 89-year-old woman has been voting for decades, and that streak almost came to end this week after she was hospitalized.
However, the staff at Middlesex Hospital provided more than just medical care for this devoted member of voting community and found a way for her to cast her vote Tuesday afternoon from a hospital bed.
Grace Wells, of East Hampton, was upset that a serious injury was going to prevent her from voting in the 2012 presidential election.
However, the nursing staff told Eyewitness News that they did some research and found out Wells could receive an emergency absentee ballot.

Wells' daughter picked up the emergency absentee ballot for her Tuesday morning and it will be brought back to the town clerk's office in East Hampton.
Copyright 2012 WFSB (Meredith Corporation). All rights reserved.