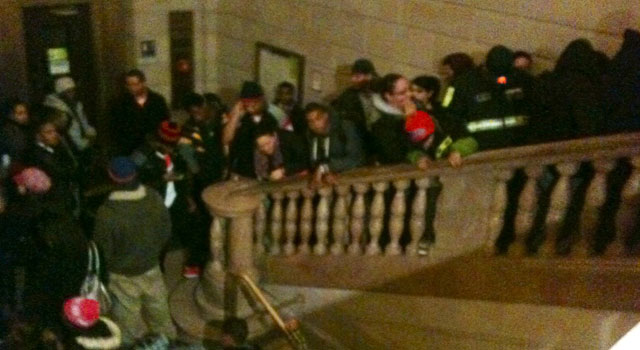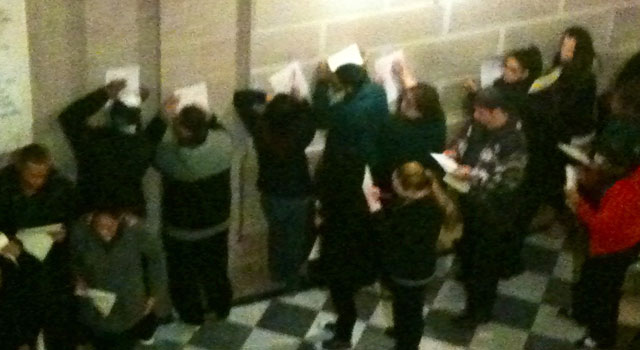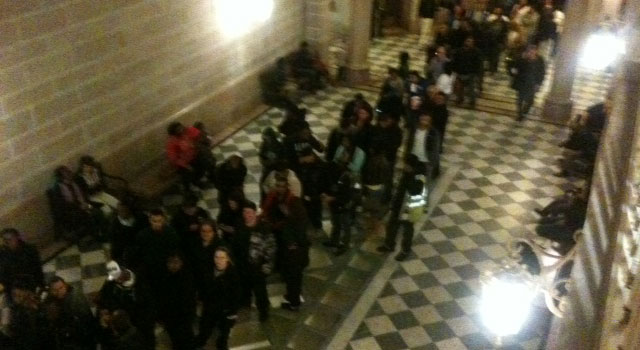 HARTFORD, CT (WFSB) -
Some Hartford residents have been waiting in line at the Hartford City Hall for more than three hours trying to vote for a president.
Residents were waiting to receive provisional ballots in a line that extended from the atrium to the back door of the basement Tuesday night. People were still in long lines after 8 p.m.

According to the state of Connecticut website, a resident may apply for and be issued a provisional ballot if the person does one of the following items:
Appear at the polling place and declare that you are a voter in the municipality, and you are eligible to vote in the primary or election for federal office in the polling place, but your name does not appear on the official registry list for the polling place;

The Registrars determine that your name cannot be restored to the voting list under section 9-42 or transferred from another polling place under section 9-35 of the Connecticut general statutes; or
The Moderator decides that your name appears on the registry list and you have been challenged pursuant to sections 9-232 to 9-232(f), inclusive, of the general statutes are not eligible to vote in the primary or election for federal office; or
Any first-time voter required to produce identification, who is unable to do so; and
Individuals who vote after the polls close in an election for federal office as a result of a federal or state court order, or any other order extending the time established for closing the polls by a state law in effect 10 days before the date of that election.
A first-time voter must present a "current and valid photo identification" or a current utility bill, bank statement, government check, paycheck, or other government document that shows your name and address, according to the state of Connecticut website.
In Bridgeport, there were long lines and some voters waited three hours at the Harding High School. However, everyone was allowed to vote since they were in line before 8 p.m. and there were no ballot shortages.

For all the latest, up-to-the-minute election results and news, check out our special section by clicking here.
You can also download our free app for your iPhone, iPad, iPod Touch, Android and/or Kindle Fire devices to watch live coverage of races across Connecticut.
Copyright 2012 WFSB (Meredith Corporation). All rights reserved.