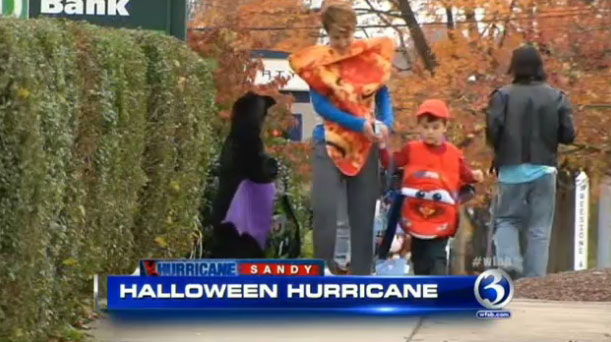 MILFORD, CT (WFSB) -
Several towns across Connecticut were forced to postpone Halloween activities because of Hurricane Sandy. With a nor'easter hitting the state Wednesday, many town leaders have pushed back the holiday celebrations again.
With the possibility of a nor'easter hitting the East Coast and Connecticut, Milford Mayor Ben Blake has asked residents to celebrate Halloween on Friday instead of Wednesday. City officials moved holiday celebrations because of the number of downed power lines and fallen trees on Milford streets.
The same holds true for people in Stratford. Halloween activities have been pushed back to Saturday.
Greenwich officials delayed Halloween until Sunday and Guilford will hold activities on Friday.
Halloween has not been canceled in East Haven like it was in 2011 because of Snowstorm Alfred. Officials in Est Haven moved holiday celebrations to Nov. 7 because of damage caused by Hurricane Sandy.

East Haven town officials are asking residents to use their "own judgement" when trick-or-treating Wednesday night.

Copyright 2012 WFSB (Meredith Corporation). All rights reserved.