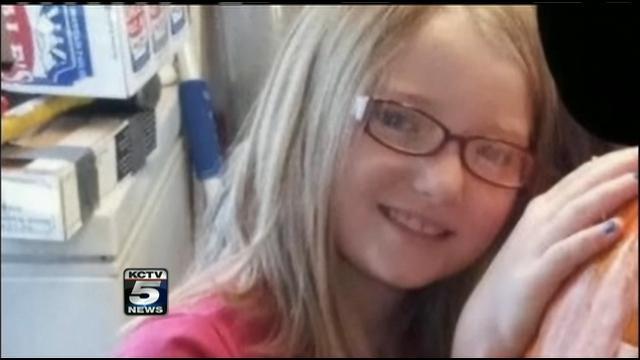 WESTMINSTER, CO (KCTV/AP) -
The family of a 10-year-old Colorado girl found dead now has a major problem with the nonprofit group that helped look for her when she was missing.
Jessica Ridgeway's family has issued a cease-and-desist letter to Colorado's Missing Children Foundation to stop using Jessica's name or likeness to help raise money, said the Rocky Mountain Victim Law Center, which worked on the letter.
Jessica was killed after being abducted on her way to school. Her dad and grandmother live in Independence.
The Colorado Missing Children's Foundation was created by some volunteers who looked for Jessica after she went missing Oct. 5. After Jessica's body was found, the volunteers formed a foundation to help all missing children in Colorado.
Ben Bargas, who said he's on the foundation board, said he and others have raised money for Jessica's family, but now the Ridgeways want to form their own foundation.
As of Wednesday evening, the foundation's website still included Jessica's name.
"It's not like we're using her name to make a profit. We're trying to use her name to tell a story of how the whole foundation was started," Bargas said.
Copyright 2012 KCTV (Meredith Corp.) and The Associated Press. All rights reserved.