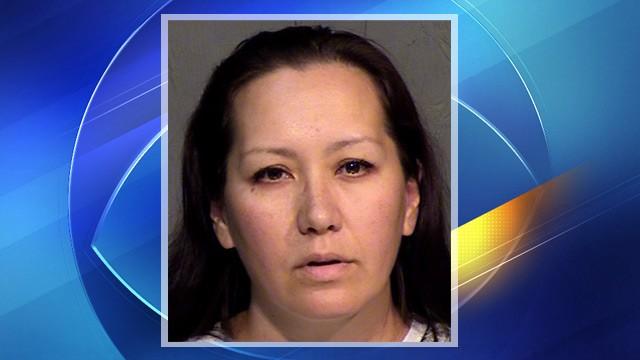 Amiko Fountain
PHOENIX (CBS5) -
A woman arrested in a Phoenix police investigation into a multi-million dollar fake coupon ring has been sentenced to three years of probation.
The Maricopa County Superior Court representative said Amiko Fountain, 42, was sentenced by a judge Wednesday morning.
Authorities said more than 40 of the nation's largest manufacturers were victimized in what is believed to be the first case of its kind in the U.S. Authorities seized $25 million in fake coupons from the Phoenix home.
Robin Ramirez is believed to be the leader of the operation and Fountain and Marilyn Johnson, 54, allegedly helped Ramirez.
The group was forging coupons that offer customers free or highly discounted items, said Officer James Holmes of the Phoenix Police Department.
Police confiscated $2 million worth of assets that included $240,000 in vehicles, 22 guns, a 40-foot speed boat and other assets. Officers also seized packing material and equipment used to process the coupons.
Ramirez is accused of bringing in these coupons from overseas in large quantities and selling them on her website for 50 percent of face value.
Stay with cbs5az.com for updates on this developing story.
Copyright 2013 CBS 5 (KPHO Broadcasting Corporation). All rights reserved.