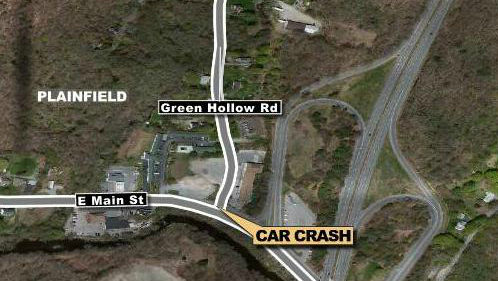 PLAINFIELD, CT (WFSB) -
Police in Plainfield are searching for a person who fled the scene of a car crash Friday night.
According to authorities, the crash happened near the intersection of Route 14 and Green Hollow Road around 11 p.m. Friday night.
Police said the driver of a large red car struck another car that was attempting to turn off of Route 14. The driver of the red car allegedly drove off.
Anyone who may have witnessed the crash is asked to call Plainfield police.
Copyright 2012 WFSB (Meredith Corporation). All rights reserved.