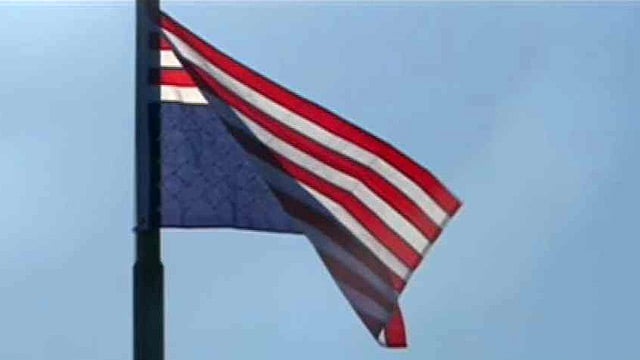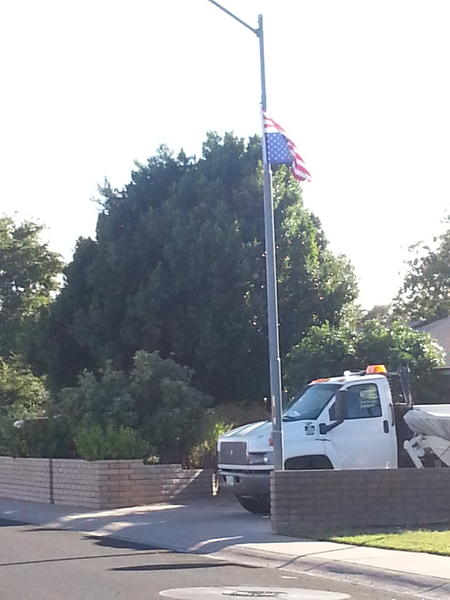 A veteran flies his US flag upside down as a way to protest.
PHOENIX (CBS5) -
A Valley veteran said he is flying the U.S. flag upside down as a sign of protest after Pres. Barack Obama was elected to a second term.
"It shows the state of our country right now," said Mel, who only wanted to give his first name.
"(The flag represents) the fiscal cliff we're going onto, and to be honest with you it shows how far our gene pool has been stretched at this point that they've voted (Obama) in," he continued.

Mel said he does not mean to offend veterans, even though the flag flew upside down on a light pole near his home on North 44th Avenue and Bell Road in north Phoenix.

"It's not disrespect. I'm a veteran. A veteran of Vietnam and Korea. It's not disrespect. It's a statement. It's a statement. It shows where our country is, and where it's going," he said.
There have been other similar flag-flying protests throughout the country that have popped up after the election.
"It's totally disrespectful," said Tom Paul, the junior vice commander at American Legion Post 144 in Scottsdale.

"It's people that gave their life and shed their blood so he has a right to give his opinion," Paul continued.

Even so, Paul said there are better ways to protest dissatisfaction in the U.S. government or its leadership.

"I don't think he's doing it right. I think he's just mad at the world, and there are a lot of people mad at the election. But how can you be mad at the democratic process? It's what veterans fought for," said Paul

The original reason for flying a U.S. flag upside down was to signify distress. For example, members of the military would fly a flag upside down at their base if it was being attacked.
Copyright 2012
CBS5
(Meredith Corporation). All rights reserved.