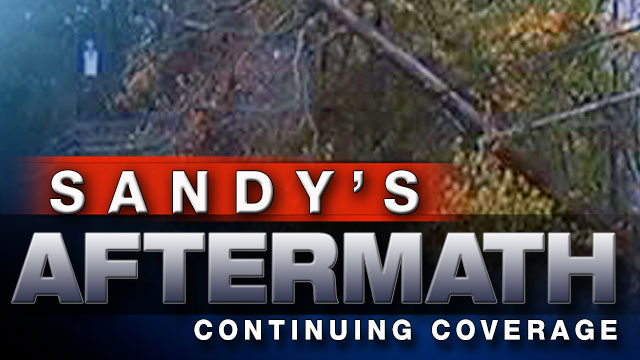 HARTFORD, CT (WFSB) -
State funding will be available for people who need to replace furnaces, boilers, hot water heaters and refrigerators because of damage caused by Hurricane Sandy.
The $3 million of incentives will allow residents and small business owners to replace their appliances with more energy efficient models until the end of the year.
"This unfortunate situation does, however, provide a unique opportunity to help property owners improve, rather than just repair, their properties by making energy efficiency investments that will save them money for years to come," said Gov. Dannel P. Malloy in a statement Tuesday morning.
Residents and small business owners can receive the incentives "in the form of low-cost financing for eligible equipment with optional on-utility-bill repayment for customers who make energy efficiency upgrades in equipment" while making renovations, according to the release from the governor's office.
"The first priority of people who suffered damage from the storm is getting their lives back to normal as quickly as possible," Malloy said.
The governor has assembled a team to help people through the application process. Anyone interested in the energy efficiency incentives or financing options is asked to 1-877-WISE-USE (1-877-947-3873).
Copyright 2012 WFSB (Meredith Corporation). All rights reserved.