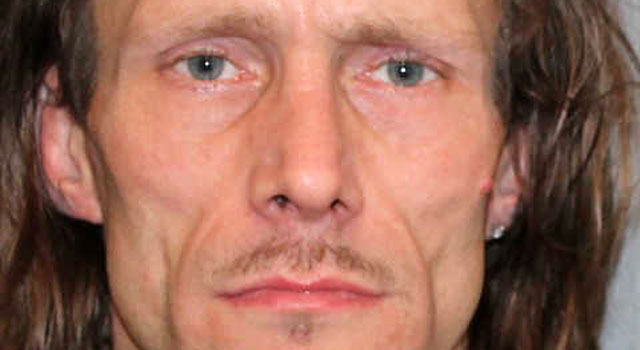 SHELTON, CT (WFSB) -
The Shelton Police Department arrested a 42-year-old man Tuesday who is accused of stealing cigarettes from a Shelton gas station in October.

Officers were called to the Buck Stop Citgo gas station on Shelton Avenue after the burglar alarm was activated around 3 a.m. on Oct. 15. Upon arrival, officers noticed the rear door of the gas station had been forced open, but were unable to locate anyone inside.
After reviewing surveillance footage, police discovered that two men broke into the gas station and stole cartons of cigarettes. The men then fled in an unidentified motor vehicle, police said.

On Tuesday, Joseph Palmer, of Derby, was arrested and charged with third-degree burglary, third-degree larceny and second-degree criminal mischief. He is being held on a $25,000 bond and expected to appear in court in the near future.
Police are expected to make another arrest in the case.
Anyone with any information is asked to call the Shelton Police Department at 203-924-1544.
Copyright 2012 WFSB (Meredith Corporation). All rights reserved.