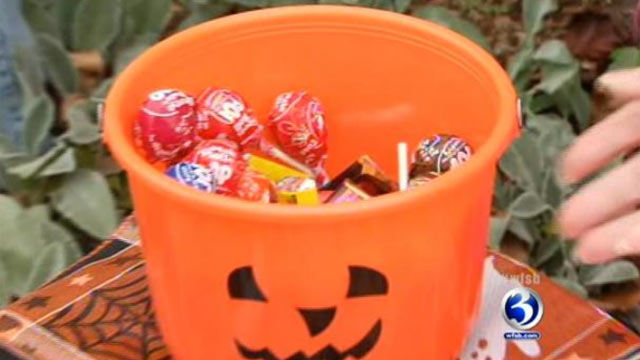 STONINGTON, CT (WFSB) -
The town of Stonington will be celebrating Halloween more than two weeks after the scheduled holiday.
Residents are being encouraged by town officials to take their children trick-or-treating on Friday.
First Selectman Ed Haberek is asking residents and businesses to participate in the holiday tradition. And households that want to participate in the trick-or-treating are asked to leave their lights on.

Trick-or-treaters can stop by town hall until 4 p.m. and Department of Human Services until 4:30 p.m., according to town officials.

"As you know, to provide a safe, disruption free and enjoyable environment for our children, we encouraged children to "trick or treat" on this alternative date," Haberek said in a statement Wednesday. "With no power & lights, distressed families and difficult unsafe roads; we felt Nov. 16th would be an enjoyable alternative date."
Copyright 2012 WFSB (Meredith Corporation). All rights reserved.