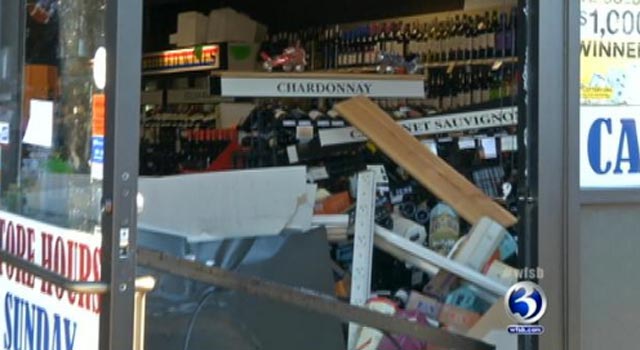 FARMINGTON, CT (WFSB) -
A "regular customer" at a Farmington liquor store hit the building Wednesday morning.
According to police, the man, who was not identified at this time, crashed into The Bottle Shop on South Main Street at about 9 a.m. The man is believed to have hit the gas pedal instead of the brake, police added.
The man, who is believed to be in his 70s, visits The Bottle Shop everyday at about 9 a.m.
No one was seriously injured during the crash, police said. However, it is unclear how many people were in the store at the time of the crash.
The liquor store was closed Wednesday, but is expected to reopen on Thursday.
The crash is under investigation by the Farmington Police Department. No charges have been filed at this time.
Copyright 2012 WFSB (Meredith Corporation). All rights reserved.