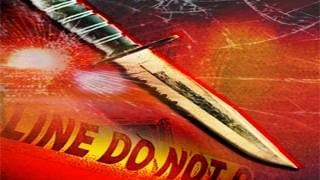 PHOENIX (CBS5) -
When a group of kids got off the light rail Wednesday night on Central Avenue north of Indian School Road they were approached by four suspects who tried to rob one of the kids and stabbed another, according to Phoenix police.
Phoenix police said one of the suspects who approached the young adults attempted to take a necklace off of one of the victims. Another suspect stabbed a different victim in the arm before running away.
The group of kids who were approached by the suspects ran into Indian School Park where the police found them, while the group of suspects ran in the other direction north on Central Ave.
Officers searched the area for the suspects but were unable to find them.
The victim who was stabbed in the arm was taken to a local hospital with non-life-threatening injuries.

Phoenix police do not have a description of the suspects.
Copyright 2012 CBS 5 (Meredith Corporation). All rights reserved.