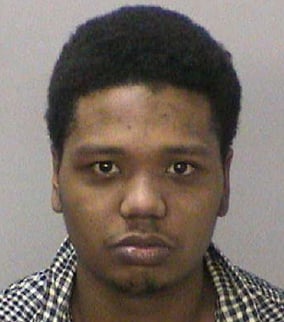 Calvin Clark
Leah Lienhart
AVONDALE, AZ (CBS5) -
Two people face shoplifting charges in connection with the thefts of copper from home improvement stores in four Valley communities, Avondale police said.
Calvin Clark, 25, of Goodyear, and Leah Lienhart, 23, of Goodyear, were arrested Thursday by the Avondale Community Action Team with the assistance of the Goodyear Police Department. They were booked on charges of felony theft, trafficking stolen property, and organized retail theft charges.
The Avondale Police Department's Community Action Team was alerted on Oct. 24 to two incidents of shoplifting of large amounts of copper that happened at the Home Depot at 1489 N. Dysart Rd. in Avondale.
Police said Clark and Lienhart had shoplifted large amounts of copper from Home Depots and Lowes stores from Phoenix, Goodyear, Peoria and Avondale. They then turned around and sold the copper for scrap at numerous metal scarp yards across the Valley.
About $4,500 in copper wire was stolen from the stores, officers said. During the past few months, the two suspects have turned in thousands of pounds of copper wire, receiving several thousand dollars in proceeds, police said.
Copyright 2012 CBS 5 (Meredith Corporation). All rights reserved.