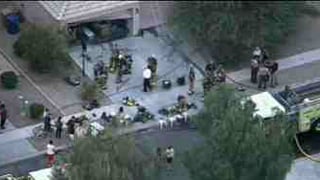 San Tan Valley house fire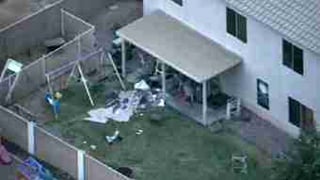 No one injured
SAN TAN VALLEY, AZ (CBS5) -
Two concerned citizens rushed into a burning San Tan Valley home Thursday, thinking a special needs boy was trapped inside, Rural Metro authorities said.
The house was empty and there were no signs of the 13-year-old boy, firefighters said.
Pinal County sheriff's deputies were first to arrive on the scene and tried to put out the fire with hoses. Rural Metro arrived a short time later and extinguished the blaze.
No was one was hurt. The cause of the fire remains under investigation.
Copyright 2012 CBS 5 (Meredith Corporation). All rights reserved.