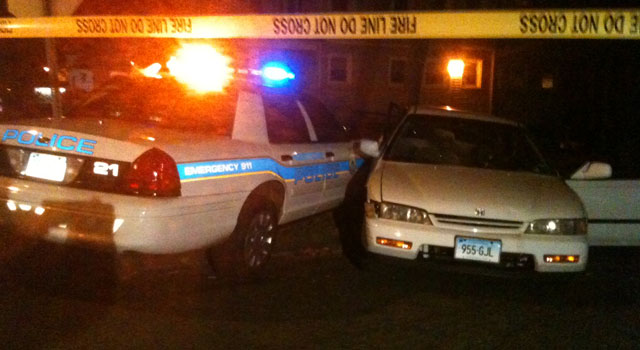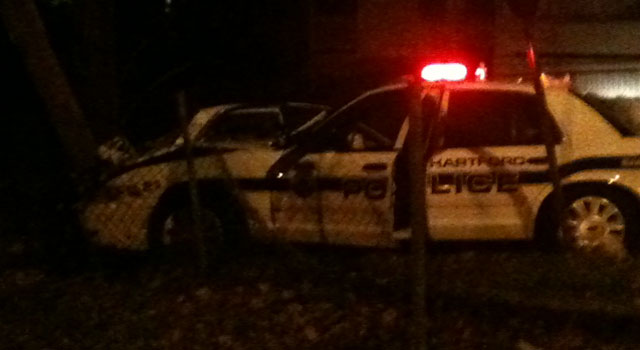 HARTFORD, CT (WFSB) -
A Hartford police officer and a female driver are recovering from non-life-threatening injuries after a crash at the corner of Blue Hills Avenue and Colebrook Street on Thursday night.
According to police, the officer, who has not been identified at this time, was responding to an emergency call when he was T-boned by the driver of a Honda. After the initial collision, both cars crashed into a utility pole.
Both people were taken to St. Francis Hospital and did not suffer life-threatening injuries, police said. As of Friday, the officer was recovering at home.

Patricia Sears of Hartford, the driver of the other vehicle, was given two infractions, including failure to obey a stop sign and failure to obey an officer's signal.
The cruiser did have lights, and sirens on when the crash occurred, police said.
Both vehicles were severely damaged.
After the crash, Connecticut Light & Power crews restored power and repaired the utility pole.

The cause of the crash is under investigation.
Copyright 2012 WFSB (Meredith Corporation). All rights reserved.