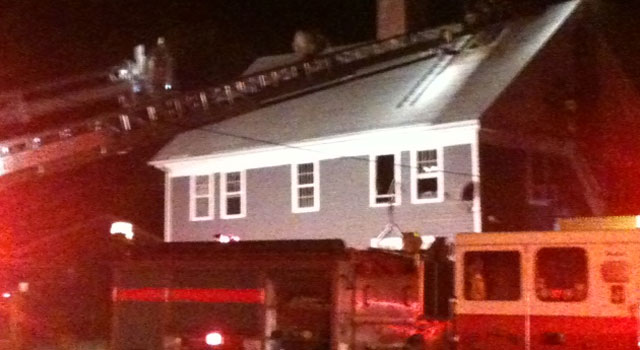 EAST HARTFORD, CT (WFSB) -
No one was injured during a house fire on Broad Street in East Hartford Friday.
According to the homeowner, there were nine people in the house at the time of the fire. Everyone was able to get out safely. All three of the family's pets got out safely as well.
However, all nine people including five children have been displaced by the fire. The home will not be livable again for another few weeks, according to fire officials.
The fire is believed to have started in the laundry room and spread into the second floor, according to family members.
"It was smokey, but these guys were awesome. I'll tell you they were here in a matter of no time," said Cheryl Sodano, who witnessed the fire. "I can't believe how many trucks showed up."
The cause of the fire is under investigation.
Copyright 2012 WFSB (Meredith Corporation). All rights reserved.