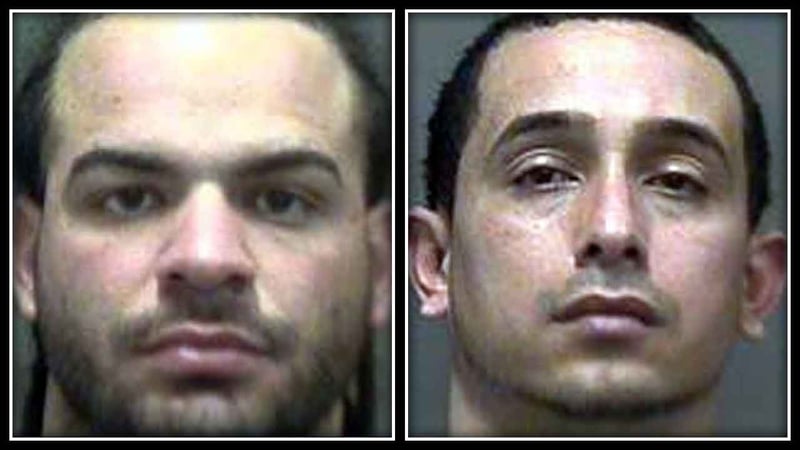 Alfredo Gonzalez and David Brea
WEST HAVEN, CT (WFSB) -
Two men have been arrested after admitting to police they stole used cooking oil in an attempt to sell it for cash.
West Haven police said they observed suspicious behavior from two men that were behind Spectator's Bar on Campbell Avenue around 3 a.m.
They said the two men were using a generator, a pump and hosing to steal used cooking oil and was storing it in barrels inside a van.
The men explained to police that the oil is then resold to recycling centers in New York State.
The two men arrested were identified as David Brea, of Worcester, MA and Alfredo Gonzalez, of Yonkers, NY.
Both were charged with larceny and conspiracy charges.
Copyright 2012 WFSB (Meredith Corporation). All rights reserved.