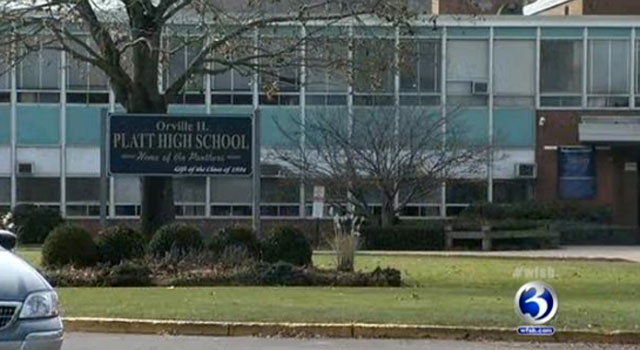 MERIDEN, CT (WFSB) -
After a series of videos showing Meriden students fighting were posted on the internet, school officials have taken the actions seriously and gotten the recordings taken down.
The fights happened inside Maloney High School with both being recorded by other students, then posted on the web.
"They all think it's cool," said one Meriden student who did not wish to be identified. "It's just a fight, but they don't know how the person is feeling."
School officials were able to get YouTube to pull those down; however, a video of a fight from two years ago remains on YouTube.
"It's scary because everyone is human, we're supposed to respect each other, instead of fight against each other," said Marcelicia Jones, who is a student at Maloney High School.

All the students were suspended, according to the superintendent of schools.
"Students in (the) initial fights were disciplined. An investigation over videotaping and posting on the internet has identified other students who acted inappropriately," he said in a statement Monday. "Those students have been disciplined as well. The district takes these situations seriously."
Copyright 2012 WFSB (Meredith Corporation). All rights reserved.