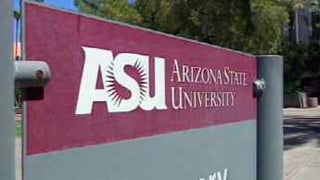 TEMPE, AZ (AP) -
Arizona State University's student newspaper is switching to a weekly publication in January.
Editorial board members of The State Press say the paper is shifting toward a digital-first newsroom and is cutting back its print format.
They say the paper will put a greater focus on its website and news delivered by computers, smartphone and tablets.
Starting with the spring semester, The State Press will be published only on Thursdays and be distributed to 7,500 dorm rooms and newspaper racks across ASU's four campuses.
The student-run newspaper has been published five days per week since 1984 after decades of a Tuesday-to-Friday format.
School officials say The State Press was founded in 1890 when ASU was known as the Arizona Territorial Normal School.
Copyright 2012 The Associated Press. All rights reserved.