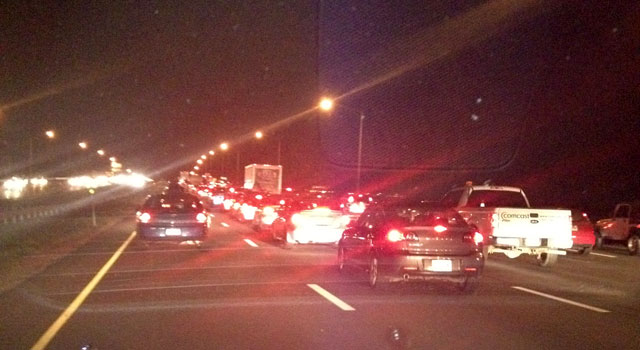 HARTFORD, CT (WFSB) -
A two-car crash on Interstate 91 in Hartford has created a traffic jam for evening commuters Tuesday night.
The crash occurred around 5:30 p.m. between exits 33 and 34 and has created a backup in the northbound lanes until exit 24, which is in Rocky Hill.

It is unclear if anyone was injured in the crash.
Please check back with Eyewitness News for updates on this breaking news story.
Copyright 2012 WFSB (Meredith Corporation). All rights reserved.