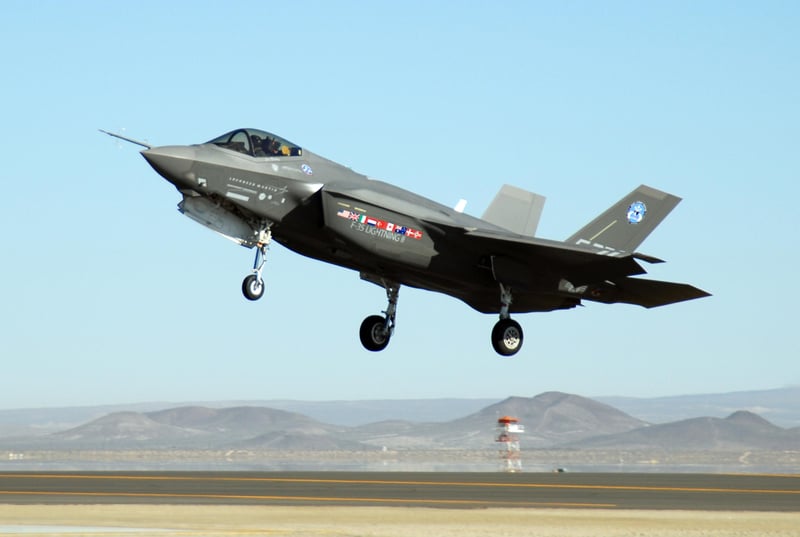 YUMA, AZ (CBS5/AP) -
Sen. John McCain is welcoming the Marine Corps' first squadron of pilots who aim to fly the branch's version of the next generation F-35 fighter jet out of its long and troubled testing phase.
McCain spoke Tuesday at a ceremony to inaugurate the Marine Fighter Attack Squadron 121 at its base in Yuma.
"Today marks the beginning of Joint Strike Fighters' flying over the skies of Arizona for perhaps the next 50 years. That's another 50 years for the city of Yuma and the state of Arizona to do their part to help ensure that this great nation remains strong and secure. I know that we will all do so, and for this we should all be both humbled and proud.
"The arrival of the F-35 aircraft today is the culmination of a great deal of hard work and dedication by many in our community, which has for many years worked to support and preserve those military resources that are critical for our national security."
But McCain says he is encouraged by the recent progress of the F-35 program and believes it is moving in the right direction.
"With the arrival today of what may be the greatest combat aircraft in the history of the world to its home in Yuma, I am confident that this great city and our beloved state of Arizona will now contribute another important chapter to the defense of the country we all cherish so dearly."
Copyright 2012 CBS 5 (Meredith Corporation). All rights reserved. The Associated Press contributed to this report.