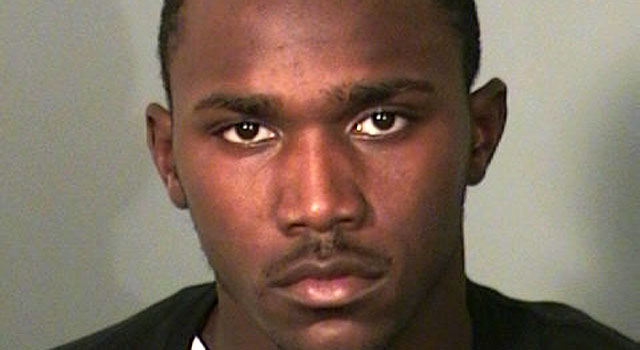 NEW HAVEN, CT (WFSB) -
New Haven police are searching for a 24-year-old man who dragged two officers for several feet before crashing his vehicle Monday night.
Officers observed a Volvo SUV, which was still running, illegally parked on Lilac Street around 5 p.m. Inside the vehicle was William Outlaw of New Haven who told officers that he was waiting for his friend, who was at the store.
Bags of marijuana were seen on Outlaw's lap and officers told him to get out of the car, police said. However, Outlaw stopped on the gas pedal and "the officers several feet up the road before crashing into a fence," according to police.
After the officers were thrown from the car, Outlaw backed up the SUV toward police and sped off. The vehicle was recovered on Ivy Street later in the evening.
Outlaw, who has a criminal history that includes arrests for first degree assault and carrying a pistol without a permit, is being described as a black man who is 6' and weighs about 180 pounds.
Once arrested, police are expected to charge Outlaw with two counts of assault on a police officer and assault in the third degree as well as first degree reckless endangerment, reckless driving and interfering with police.
Copyright 2012 WFSB (Meredith Corporation). All rights reserved.