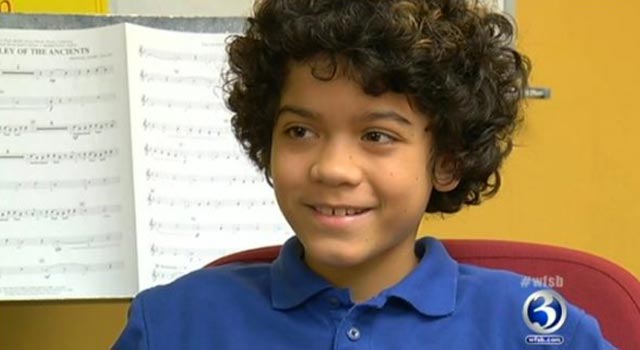 NEW LONDON, CT (WFSB) -
A sixth grade student from New London's Arts Magnet School is participating in Macy's Annual Thanksgiving Day Parade on Thursday.

Joseph Salceto, 11, is one of six kids chosen by Sesame Street to be on this year's Thanksgiving Day float.
"It's going to be a big opportunity. It's actually my first big thing," Joseph said, who has spent the whole weekend practicing. "It's going to be big and fun."
As much fun as Joseph had last year when he was selected to dance in Sesame Street's "Elmo's got Moves" video.
"So very nervous. But seeing Joseph on Monday night out on the street in front of Macy's it was amazing," said his mother Tina Salceto. "And it's going to be an amazing morning to see them on the parade."
Joseph's not aware of the current controversy surrounding the actor who provides the voice of Elmo. He's just concentrating on debuting in New York and the world.
"There's a sign on one of the windows of Macy's that says there is going to be 3.5 million watching and then another 50 million on TV," Joseph said.
Copyright 2012 WFSB (Meredith Corporation). All rights reserved.