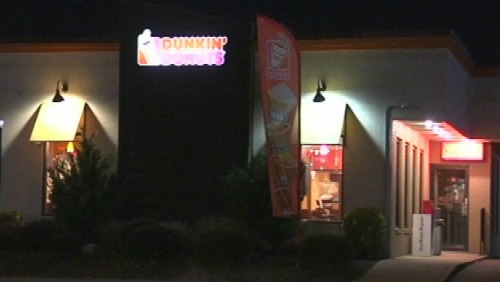 NEW HAVEN, CT (WFSB) -
Police in New Haven are investigating after a clerk was shot during an armed robbery at a Dunkin Donuts.
It happened just before 9:30 p.m. Wednesday night at the Dunkin Donuts located at 255 Kimberly Ave.
Police said two masked and armed men entered the restaurant and demanded money from the register. After failing to take any money, the suspects shot a store employee.
Before fleeing the scene, police said the suspects robbed a customer, who was there with his two children. The victim and his two children were not hurt, but the suspects were able to get away with $25.
The employee was taken to Yale-New Haven Hospital for non-life-threatening gunshot wounds to the lower back. Police have not identified the employee, but said he may be in his mid-thirties.
According to investigators, the two suspects fled the scene in a white car, which may have been a Honda.
Anyone with information is asked to call New Haven police. Tips can remain anonymous.
Copyright 2012 WFSB (Meredith Corporation). All rights reserved.