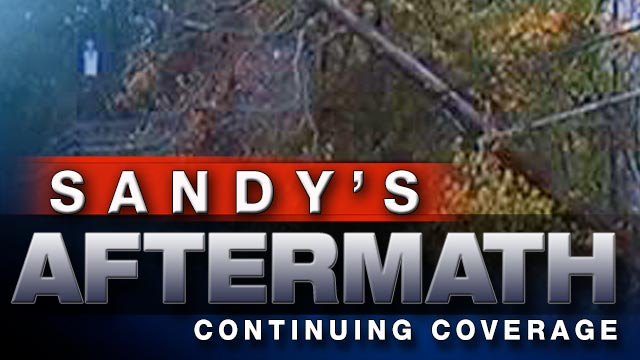 HARTFORD, CT (AP) -
Gov. Dannel Malloy said state residents have received more than $7.6 million in federal help with disaster expenses related to Superstorm Sandy.
He says 9,164 residents in Fairfield, Middlesex, New Haven and New London counties, the Mashantucket Pequot Tribal Nation and Mohegan Tribal Nation have registered for federal help.
Most of the money - about $7.3 million - has been approved for housing assistance, including short-term rental assistance and home repair costs.
In addition, 6,883 disaster loan applications have been issued by the federal Small Business Administration.
The Hartford Courant reports that William Lehman, a spokesman for the Federal Emergency Management Agency, says that when property inspections are complete and paperwork is submitted, approved residents can receive help in three to five business days.
Copyright 2012 The Associated Press. All rights reserved. This material may not be published, broadcast, rewritten or redistributed.