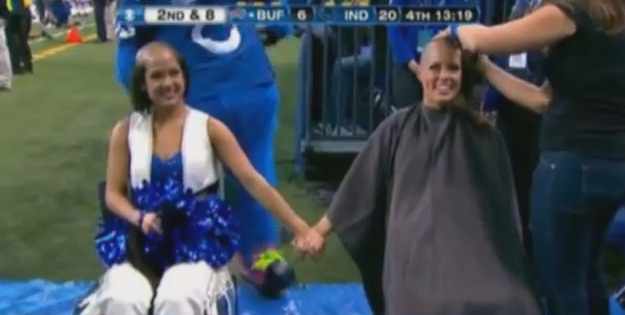 (Source: YouTube)
Two Indianapolis Colts cheerleaders had their heads shaved to show their support for Colts head coach Chuck Pagano, who is battling Leukemia.
Blue, the team's mascot, had the honor of cutting away their long locks with clippers.
The team turned the event into a fundraiser and made more than $22,000 for cancer research.
Copyright 2012 CBS 5 (Meredith Corporation). All rights reserved.