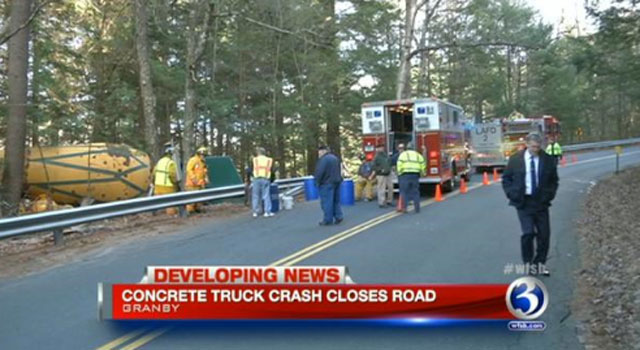 GRANBY, CT (WFSB) -
Simsbury Road in Granby remains closed after a crash involving a cement mixer Monday afternoon.
Just before 12:30 p.m., the crash occurred after the cement mixer went off the roadway near the Simsbury border.

Simsbury Road is closed between Barndoor Hills Road and Holcomb Street and motorists are being asked to use alternative routes to avoid the crash.
No one was seriously injured in the crash.
The Granby Police Department and Connecticut Department of Motor Vehicle Commercial Vehicle Safety Division are investigating the crash.
Copyright 2012 WFSB (Meredith Corporation). All rights reserved.