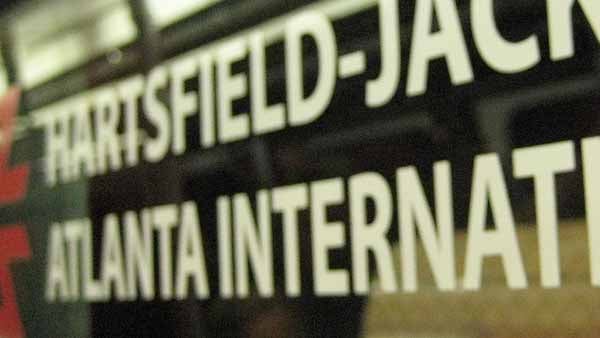 ATLANTA (CBS46) -
Hartsfield-Jackson Atlanta International Airport officials said they identified the employee involved in a security breach caught on video.
A video sent to CBS Atlanta News by a concerned viewer showed a woman who is standing in the cell phone lot tossing a plastic bag over a secured fence to an airline worker.
CBS Atlanta News has learned that the worker is a Delta employee.
That employee's name was not released, but they have been suspended pending the outcome of the investigation.
In a written statement Hartsfield-Jackson spokesperson Myrna White said, "We take seriously any potential breach of security and are investigating the incident."

People waiting in the airport's cell phone lot told CBS Atlanta News that video is alarming and security needs tightening.
"It's kind of disturbing," Perrin Gleaton said.
Unlike the arrivals and departure sections of Hartsfield-Jackson which are blanketed with security directing traffic, screening passengers and patrolling the grounds, the new cell phone lot sits largely unattended.
The lot sits mere feet from where airplanes with hundreds of passengers taxi.
Copyright 2012 WGCL-TV (Meredith Corporation). All rights reserved.