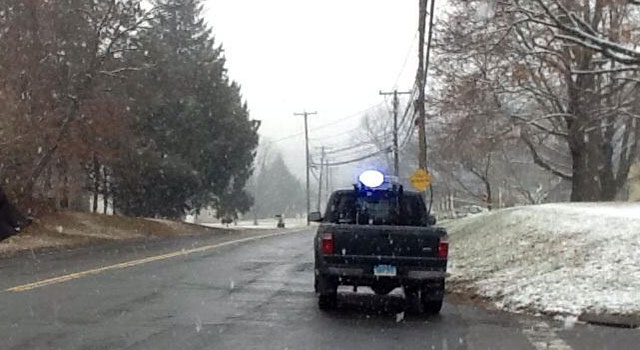 GLASTONBURY, CT (WFSB) -
A 74-year-old person was killed in a three-car crash on Route 94 in Glastonbury Tuesday morning, according to police.
Officers were called to Hebron Avenue near the intersection of Hawthorne Mead Drive just after 10 a.m. for a "head-on" collision.
According to police, a vehicle traveling eastbound on Hebron Avenue crossed the center line and collided with two cars traveling in the other direction.
One person was pronounced dead at the scene of the crash. The name of the person is not being released until notification of next of kin.
Another driver was taken to an area hospital with unknown injuries and the third driver was not seriously injured, according to police.

Route 94, also known as Hebron Avenue, was closed between Strickland and Pond Circle for a couple of hours while emergency officials were conducting their investigation.

Emergency officials are investigating the crash and are trying to determine if weather played a factor in the crash.
Anyone with any information is asked to call the Glastonbury Police Department at 860-633-8301
Copyright 2012 WFSB (Meredith Corporation). All rights reserved.