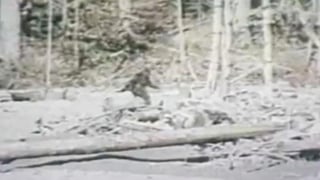 Bigfoot sighting?
DALLAS (CBS5) -
A five-year-long DNA study has concluded that legendary bigfoot is a human relative that arose about 15,000 years ago as a hybrid cross of modern Homo sapiens with an unknown primate species.
A Texas company called DNA Diagnostics announced it has broken the genetic code with some supposed Sasquatch samples. [Read the company's press release]
Dr. Melba S. Ketchum of Nacogdoches, TX, a veterinarian who led the study, confirmed that her team has sequenced three complete Sasquatch nuclear genomes and determined the species is a human hybrid.
Ketchum said the genome sequencing shows that the North American Sasquatch is a hybrid species, the result of males of an unknown hominin species crossing with female Homo sapiens.
"Further study is needed and is ongoing to better characterize and understand Sasquatch nuclear DNA," Ketchum said.
It's not immediately clear where the alleged bigfoot DNA came from. Further, the findings have yet to pass a peer review.
Copyright 2012 CBS 5 (Meredith Corporation). All rights reserved.