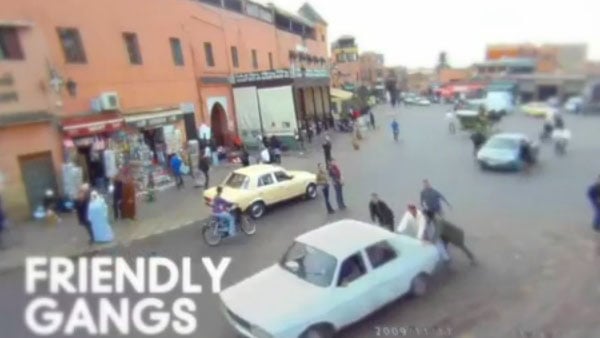 ATLANTA (CBS46) -
Surveillance cameras around the world have captured something amazing ... people being nice to one another.
The video montage, produced by LoveEverybody.com, shows people stealing hugs and kisses, honest pickpockets, attacks of friendship, and random acts of love and kindness.
Instead of just hearing about the negative, the website posted the video to highlight all the good people do.
The YouTube video, which was posted in June, has over 2.1 million views.

According to the website, since 2005 the Love Everybody Fund has been able to:
Bring 12 shows played in 72 hours for members of the American Armed Forces in Haiti
Raise $1 million to benefit the Boys & Girls Club of Southern Florida at an annual fundraiser
Put 550 girls in the Kunyuk school built through a partnership with My Sister's Keeper
Give 140 guitars donated to fourth graders via Little Kids Rock
Raise $60,000 to directly benefit the African Children's Choir
Help create thousands of memories being made in the new houses built by BABA for numerous wounded military service men and women
Copyright 2012 WGCL-TV (Meredith Corporation). All rights reserved.