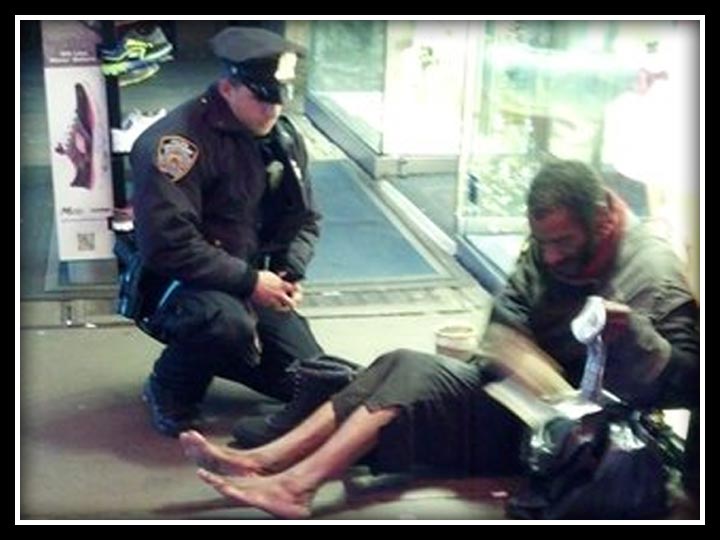 NEW YORK CITY (AP) -
A tourist's snapshot of a New York City police officer giving new boots to a barefoot homeless man in Times Square has created an online sensation.

Jennifer Foster, a tourist from Arizona, posted a picture of Officer Larry DePrimo giving the man the all-weather boots and socks on a frigid night in Times Square on Nov. 14.

The image became an instant hit on the NYPD's Facebook page. More than 300,000 users "liked" his generosity as of Thursday morning.

DePrimo tells Newsday the homeless man said he'd never had a pair of shoes. He says the man "smiled from ear to ear. It was like you gave him a million dollars."
Copyright 2012 The Associated Press. All rights reserved.