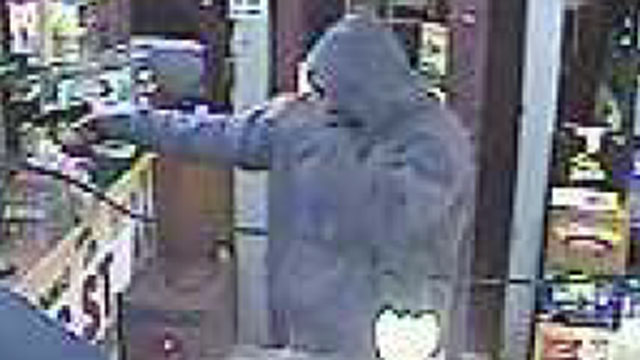 WATERTOWN, CT (WFSB) -
Watertown police are looking for a man they said robbed a package store Wednesday evening.
Police said around 6 p.m. a black male walked in to the Davis Street Package Store, displayed a gun and demanded money.
Police described him as 6'2" tall with a thin build and possibly facial hair on his chin.
There were several customers inside the store at the time of the armed robbery, but no injuries were reported.
The man fled the store and headed in the direction of Waterbury, police said.
Copyright 2012 WFSB (Meredith Corporation). All rights reserved.