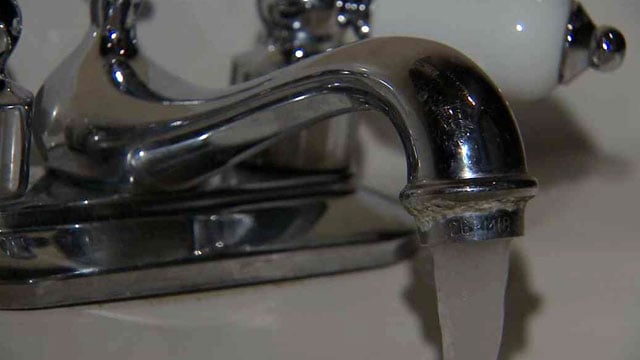 PHOENIX (CBS5) -
A company that supplies water to Litchfield Park and Goodyear residents north of Interstate 10 said on Friday that boiling tap water is no longer necessary and that malfunctioning equipment that caused a steep drop in pressure has been addressed.
Greg Sorensen, vice president and general manager of Liberty Utilities, said the equipment failed about 8:30 p.m. Thursday at the main reservoir on El Mirage Road between Camelback and Bethany Home roads.
He said water pressure was restored to normal beginning around 10:30 p.m.
But, Sorensen added, because the water system maintained its integrity, the Arizona Department of Environmental Quality has said a boil notice was not necessary. The utility company, however, added supplemental chlorine to the system as an added measure of protection, Sorensen said.
He said test results on the water system should be available Saturday.
Sorensen said the malfunction stopped providing water to about 17,000 households.
Stay with cbs5az.com and CBS 5 News as this story develops.
Copyright 2012 CBS 5 (Meredith Corporation). All rights reserved.